Best Mac OS X Developer Tool
I came back from San Francisco (WWDC) a few days ago and with me I brought a silver cube stipulating that TextMate 1.5.2 won the Apple Design Award for Best Mac OS X Developer Tool 2006.
Todd Peterson took the picture shown below where I am on stage and have just received the award (click to enlarge.)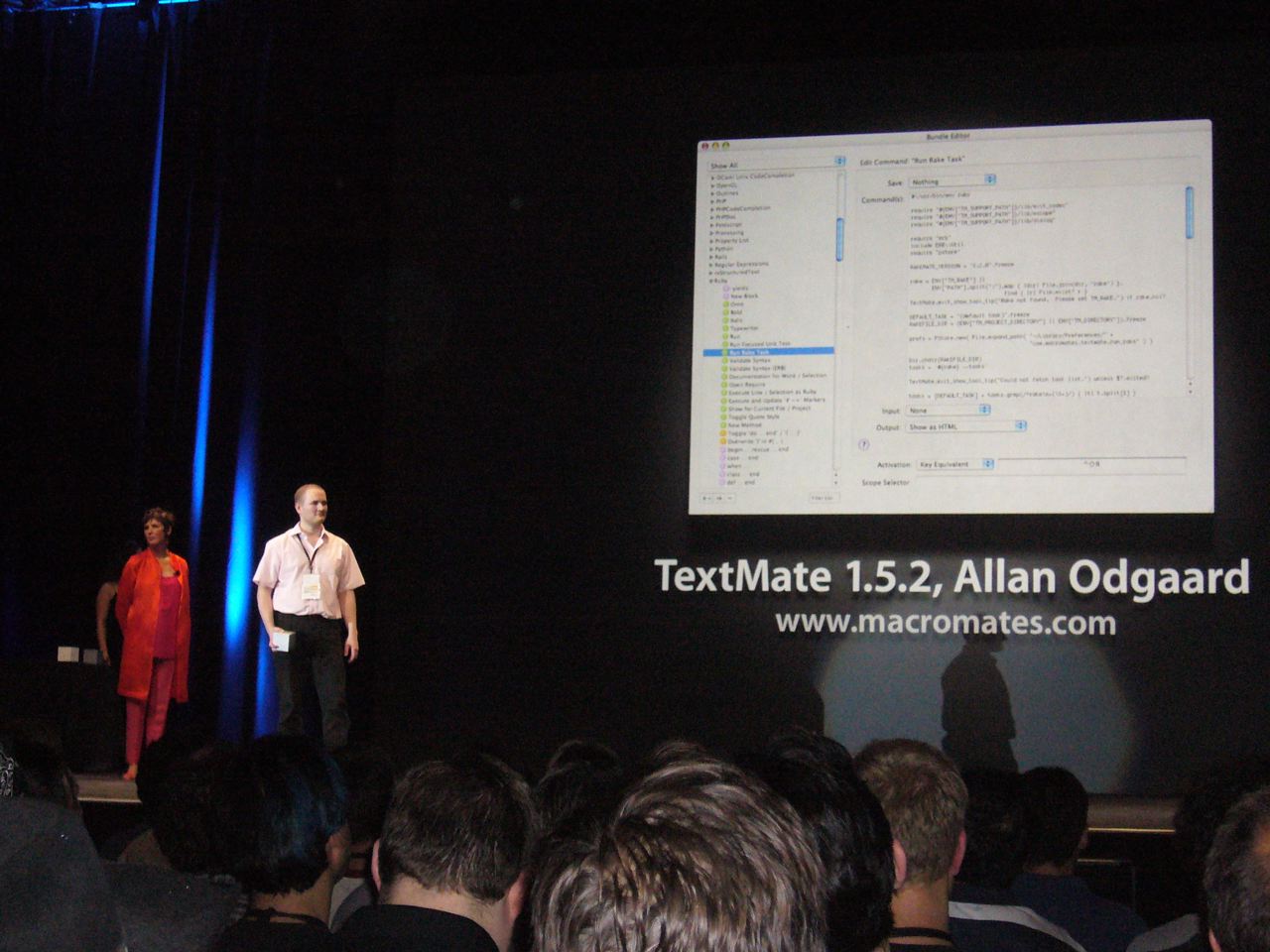 Thanks a lot to all who have congratulated me directly or indirectly and of course also many thanks to Apple for hosting this great show and for recognizing my outstanding and innovative work on TextMate — their words, not mine :)
This was a week I will not soon forget, I met a ton of like-minded developers, many of whom I only knew from their work, so it was nice to finally put a face on them.
I didn't bring a camera myself, but John Gruber snapped this paparazzi of me outside Gordon Biersch. The two guys I am talking with are from Yahoo!'s Mac team, and no, the guy getting sick is not Mr. Siegel.
I also got a chance to experience the american food culture, if you are wondering, this is sticks of cheese which are deep fried. If I look a little red on the picture it is because I was out sightseeing the day before without sunscreen, and as an alpha geek I have no skin pigment whatsoever.
Buzz